LEDucation cancels 2020 event due to ongoing COVID-19 concerns
2020-04-24 22:32:18
LEDucation cancels 2020 event due to ongoing COVID-19 concerns
In the latest LED and solid-state lighting (SSL) event news, organizers have canceled the LEDucation 2020 trade show and conference, which was to be held Aug. 18‒19, 2020 at the New York Hilton Midtown.

As New York City has undergone increasingly restrictive social distancing and preventive measures in recent weeks, it comes as no surprise that event organizers have evaluated the viability of holding a conference in the metropolitan area later in the summer months. Indeed, on Apr. 17, New York Governor Andrew Cuomo issued executive orders that all New Yorkers must wear face coverings when out in public, according to recent New York State Government updates; and the City of New York's official website NYC311 has incorporated guidance on reporting social distancing violations to authorities.

The tide of coronavirus-related cancellations has advanced, with events both in the US and abroad either rescheduling their plans for later in the year or canceling 2020 dates altogether, deferring to 2021 in anticipation of a slowdown and flattening in new reported cases of COVID-19 and updated travel advisories from domestic and international health agencies. You can see a timeline below of coverage published on our website.
Back in late February, amid news of the Austria-based LED professional Symposium (LpS) September cancellation and the largest global lighting event, Light + Building (L+B), moving from early March to Sept. 27‒Oct. 2, LEDucation organizers had reported that the show would proceed as planned for Mar. 17‒18.

Not quite two weeks later, after what we would presume was further assessment of travel and health guidance — as well as foreseeing a significant reduction in the anticipated 6000-plus attendees — representatives of the LEDucation committee announced the event dates shifting to the August timeframe. "We recognize all the hard work that so many have put into preparing for the LEDucation trade show and conference," said Burt Grant and Caroline Rinker, LEDucation co-chairs, in a Mar. 9 press release. "Based on the evaluation of evolving circumstances, it is clear it would be an unacceptable risk to bring so many together in New York next week. The safety and health of our industry is of utmost importance." The organizers noted that all event registrations would be honored for the new LEDucation dates.led power supply 100w

Companies across the LED and SSL sectors had already put travel restrictions into place and dropped plans for exhibitions. Among them was the world's largest lighting company, Signify, which revealed in late March that it would not be participating in the rescheduled L+B event in Frankfurt, Germany. Within the week, organizers of the largest US-based lighting exhibition, LightFair International, announced their intent to cancel the Las Vegas event scheduled for May and focus on the 2021 trade show, which is planned to take place in New York, but dates have yet to be announced.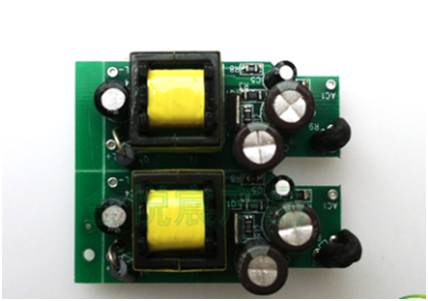 In today's announcement by LEDucation organizers, DLFNY president Francesca Bastianini said, "We are faced with an unprecedented level of uncertainty for what will occur in the coming months, and this decision will allow us to come together again when there is more clarity regarding our collective health. We look forward to when we can join with all of you again in person to share in the news and innovation from the industry, its practitioners, and our community."

Pending improved conditions, the committee stated, LEDucation 2021 will be held Mar. 16‒17 at the New York Hilton Midtown. Those who had already planned and registered to attend in 2020 have the option to roll over their registration fees to the 2021 event, or to seek a refund for registration and seminar fees.