E series semi filled glue switch LED power supply
2020-12-18 00:47:59
Science and technology are developing and the times are progressing. Yanshuoda adhere to the principle of scientific and technological innovation, the new generation E series LED power supply with fan less and semi filled design are officially launched. Based on high reliability and high stability, the semi filled design was adopted to effectively solve some disadvantages of the power supply with fan. Take a look at the series of power features!
E series products adopt semi filled glue design, it can help components better heat dissipation, and can also provide moisture-proof, dust proof and vibration resistant function.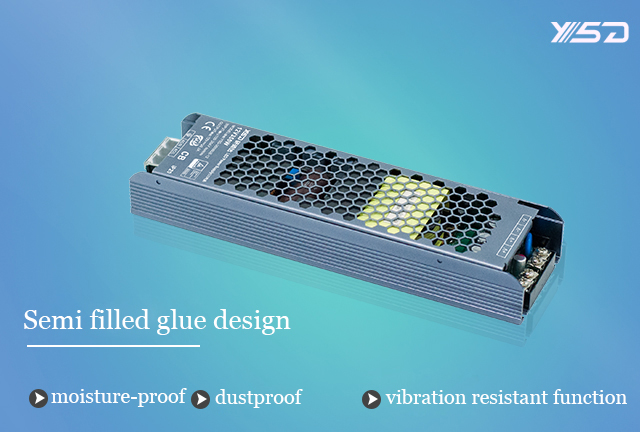 New generation design without fan; It will not overheat damage due to the dust amassing which caused by using fan cooling; no fan design will not have noise.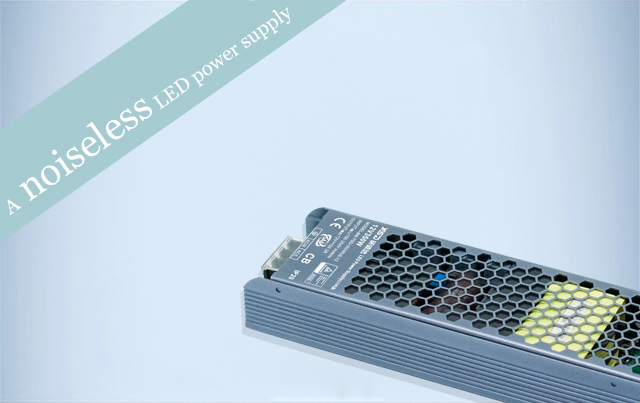 More widely voltage adaptability, the led driver can still work stably when the voltage fluctuation is large, PF > 0.95 .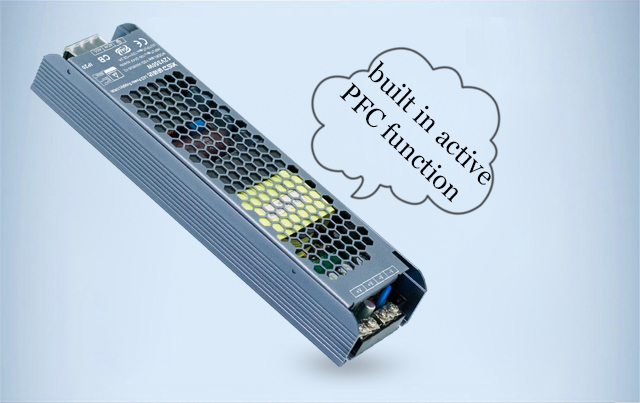 The security of led driver was upgraded, built in multiple protection include: Short circuit protection, overload protection, over-voltage protection, over temperature protection and EMC (anti-interference, anti radiation), it can effectively avoid the damage of equipment components caused by circuit failure, extend the lifespan of led driver and lamps, more safer and more convenient for use.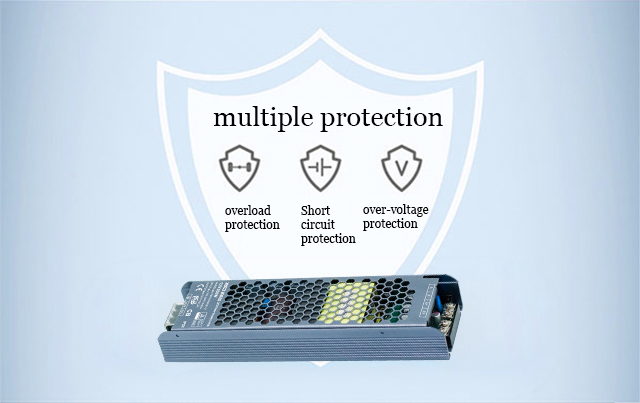 Efficiency more than 94%, energy saving, power saving. Compared with the same LED driver in the market, our product has thinner thickness, ultra-thin design and smaller installation space.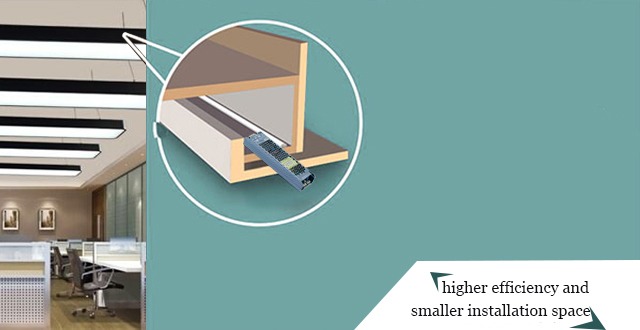 Anti surge design, can withstand 300VAC surge input for 5S.